"ARTIVISTS" from the GREENPEACE RAINBOW WARRIOR  SPECIAL EXHIBIT in SAN FRANCISCO!
WOMEN RISING RADIO 24  features the women activists of GREENPEACE!   While we put this program together, the Greenpeace ship RAINBOW WARRIOR docked in San Francisco.  Activist Laila Williams, featured in our program, co-curated an awesome exhibit of US activist artists on board the ship.  View examples of some of the women, and their work.
Listen to Women Rising Radio Program XXIV: Greenpeace Activists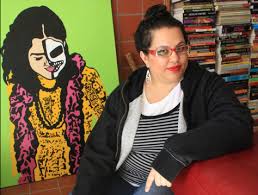 MELANIE CERVANTES  is a Xicana graphic artist who creates images that reflect the hopes and dreams of social movements and that catalyze people to action.   Melanie's work includes black and white illustrations, paintings, installations and paper stencils, but she is best known for her prolific production of political screen prints and posters.  Employing vibrant colors and hand-drawn illustrations, her work moves those viewed as marginal to the center — featuring powerful youth, elders, women, and queer and indigenous peoples.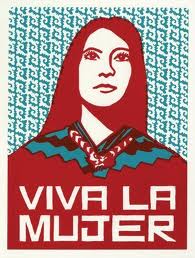 Melanie's training as an artist began with her mother and father.  She learned color theory while helping her mother select fabric for school clothes at Los Angeles swap meets; and she developed some of her technical skills by watching her dad repurpose neighborhood junk into her childhood treasures.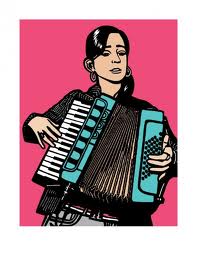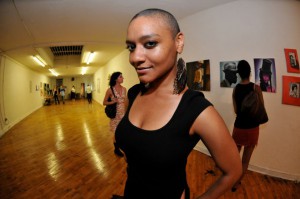 TATYANA:   Stop Telling Women to Smile is an art series by Tatyana Fazlalizadeh. The work attempts to address gender based street harassment by placing drawn portraits of women, composed with captions that speak directly to offenders, outside in public spaces.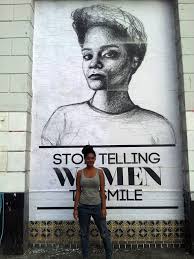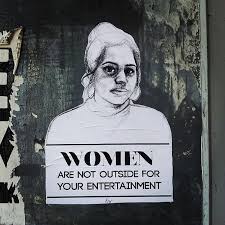 STWTS started in Brooklyn in the fall of 2012. It is an on-going, travelling series and will gradually include many cities and many women participants.  Street harassment is a serious issue that affects women world wide. This project attempts to take women's voices, and faces, and put them in the street – creating a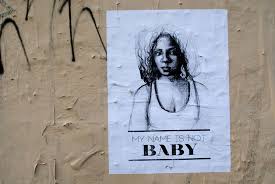 presence for women in an environment where women are a lot of times made to feel unsafe.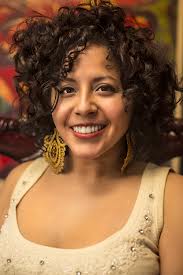 FAVIANA RODRIGUEZ  is a celebrated printmaker and digital artist based in Oakland, California. Using high-contrast colors and vivid figures, her composites reflect literal and imaginative migration, global community —-and interdependence. Whether her subjects are immigrant day laborers in the U.S., mothers of disappeared women in Juárez, Mexico, or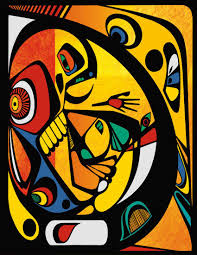 abstract self portraits, Rodriguez brings new audiences into the art world by refocusing the cultural lens. Through her work we witness the changing U.S. metropolis and a new diaspora in the arts.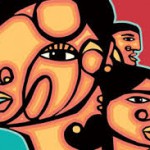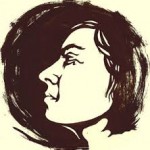 BEC YOUNG  is an artist who seeks to inspire—and draw inspiration from—movements for social justice. She works primarily in printmaking, paper-cutting, illustration, and installation. She is a member of the Justseeds Artists' Cooperative and co-editor of Firebrands: Portraits from the Americas. She often brings aspects of collaboration into her working process, seeking what the Argentines call autogestión, a sense of self-ownership of the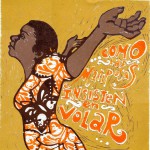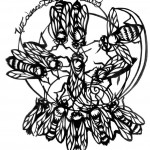 process and product that leads toward teamwork and innovation. In her print work, she draws on her experience as a facilitator and member of many cooperative projects to create visions that are at once beautiful and fierce.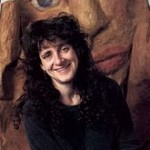 NADINE BLOCH  is an innovative artist, nonviolent practitioner, political organizer, direct-action trainer, and puppetista, who combines the principles and strategies of nonviolent civil disobedience with creative use of the arts in cultural resistance and public protest.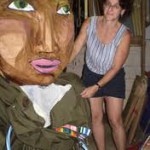 She works with diverse groups including Nonviolence International, Greenpeace, The Ruckus Society, The Labor Heritage Foundation, Health GAP, Housing Works and the Bread & Puppet Theater. Her work is featured in the Washington Post, Ms. Magazine and on CNN/Time.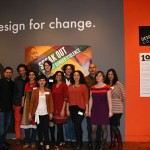 Design Action (by Nadia Khastagir,  Design Action artist).  
Design Action was formed to be a specific resource for progressive organizations and movement campaigns for social and environmental justice. Each member of our 11-person shop has come to work here because of their commitment to social justice and the desire to creating visual communications that contribute to winning victories for the movement. We are a majority woman-identified and people of color owned shop, and also a worker-owned cooperative. We are mission-driven and all members are committed to our points of unity.   We are often asked how we operate and do the work since not only are we a cooperative but a collective too. Design Action is a small business and we are all employees of the business. And, we manage the business collectively, meaning we have a flat and mostly consensus-based decision-making process for all big issues that affect the shop. In this way, workplace democracy is promoted as all collective members have a stake in the process. Design Action is a founding member of the US Federation of Worker Cooperatives which plays a crucial role in promoting workplace democracy and providing resources for new and developing co-ops.
Working together in teams and in partnership is advantageous for our work. With a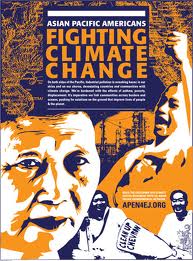 larger team we can take on more projects and juggle them quickly. Working in a team is fruitful for the creative process in developing fresh ideas and styles. Each person has their unique strength and experience to bring to the design process and we each bring our own activist experiences for understanding the main message of the piece.
For example, the No Borders poster and Ain't No Border High Enough posters, which were donated to Alto Arizona and the National Day Labor Project respectively, have touched people's hearts about the anti-immigration laws in Arizona and the honoring of the immigrant rights movement.
Along with Inkworks Press, we started the People's Poster Project as a contribution to the movement with pro bono design and printing. The project is donated to a clear campaign with a distribution plan, so that the effort and time would be productive and usable. And we work with a commitment to the process to be able to develop an effective visual message and headline for the campaign.
At our 10-year anniversary exhibition last year in Oakland, we heard many exclamations of  "I remember that poster!" and "I didn't know you did that!" Our local and national movement posters go back to the post 9-11 Not In Our Name poster, and other anti-war posters. The GAP Sweatshop campaign, the Louisiana Bucket Brigade's reports on Shell Oil, the US Social Forums and many more posters and other designs have gone down into notoriety and have been used in mass movements and winning campaigns.