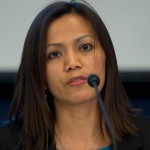 IMA MATUL was born and raised in Indonesia. When she was only a teenager, she got an offer to work in the US. A labor recruiter said everything would be taken care of: passports, visas, and tickets. When Ima arrived in Los Angeles it turned out the labor recruiter was a trafficker. Ima worked 18 hours a day – sometimes more – 7 days a week, with no days off. She never saw a dollar of the promised meager pay. She was forbidden to talk to anyone. She was physically and verbally abused daily. After 3 years, Ima could not take it anymore. With the constant abuse growing worse by the day, Ima secretly wrote a letter to the nanny next door. A few days later, her neighbor arranged Ima's escape. Ima's neighbor took her to the offices of the Coalition to Abolish Slavery and Trafficking (CAST) in Los Angeles, where they provided Ima with counseling, support groups, legal assistance, and job skills training. She learned to speak and write in English and joined a leadership development program offered by CAST. A natural leader, Ima now works there as a Survivor Organizer. She was recently recognized by President Barack Obama as a hero in today's abolitionist movement.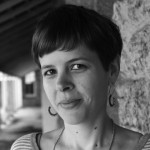 JOANNA EWART-JAMES   Joanna leads the Walk Free Movement, based in her native UK. Joanna previously worked with one of the oldest anti-slavery organizations in the world, Anti-Slavery International. She focused on business engagement there, because she feels that abolition will only happen when businesses and those of us who use their products do something to end slavery, trafficking and forced labor. Joanna created the popular productsofslavery.org – where you can find out what products you are using that might be connected directly to slavery and trafficking. She also created the Staff Wanted Initiative, to raise awareness in businesses of the problem of trafficking, and to motivate businesses to stop trafficking. She has worked in the UK foreign office and managed the budgets of human rights organizations globally. She holds an MA in Human Rights.

ELENA URLAEVA  is a veteran human rights activist based in Uzbekistan. She has been an observer and monitor in the cotton fields of Uzbekistan since 2004. She documents the use of forced labor there. She works with the Human Rights Alliance of Uzbekistan. In 2012, Elena and her colleagues were able to pressure the Uzbek government to end the use of forced labor of young children. But she has suffered physical, psychological and sexual abuse from the Uzbek police. It is crucial for us all to pay attention to and support the work of courageous human rights monitors like Elena.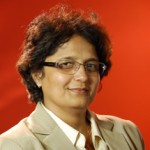 SUPRIYA AWASTHI is the south Asia director of Free The Slaves, a global organization using a community based model of organizing to end slavery and bonded labor in India. Supriya sees herself as a connector. She builds bridges between slavery survivors and those still in bondage. "The people who are in slavery and those who have been freed, they connect. And the movement becomes contagious," she says. Supriya was born and raised in a small town in India, and moved to Delhi in order to work with children living in poverty. There she learned how to navigate the NGO world in order to fulfill her vision of lifting people out of servitude. She earned a Ph.d in the UK in her field.