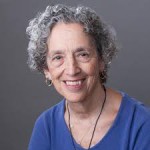 RUTH MESSINGER graduated from Radcliffe College, and received a master's degree in social work from the University of Oklahoma in 1962. Subsequently, she worked as a teacher, school and college administrator, and social worker. A liberal Democrat, she had an extensive career in New York City politics. She served on the New York City Council from 1978-1990 and as Manhattan borough president from 1990-1998. Ruth became President and CEO of the American Jewish World Service, and transformed the organization from a small Jewish charity to one of America's most respected overseas development organizations. American Jewish World Service now runs a worldwide network of over 250 economic and social programs in over 40 countries.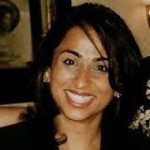 AMBER KHAN is a 20 year veteran of social justice and interfaith advocacy work, beginning during her college years in Memphis, Tennessee. Amber was born in Pakistan, and immigrated to the US with her family. She's a respected strategic communications advisor to public interest groups and campaigns. Amber is the Senior Communications Director for WOMEN FOR WOMEN International, which uses its voice internationally to call attention to the roles that women can play in bringing peace worldwide. WOMEN FOR WOMEN also administers a global micro-loan program, and works with women in conflict zones to assist them in recovering from violence. Amber is also a coordinator of Muslim Advocates civil rights organization. She was also the first Muslim to chair the Interfaith Alliance.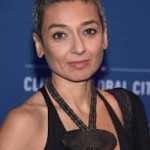 ZAINAB SALBI is an Iraqi-American humanitarian, entrepreneur, author, and media commentator who has dedicated herself to women's rights and freedom. At the age of 23, she founded Women for Women International—a grassroots humanitarian and development organization dedicated to serving women survivors of war. Under her leadership (1993-2011), Women for Women International grew from helping 30 women upon its inception to nearly 429,000 in 8 conflict areas, leading to a distribution of more than 118 million dollars in aid and loans. Salbi is also the author of three books: the national bestseller "Between Two Worlds: Escape from Tyranny: Growing Up in the Shadow of Saddam" (with Laurie Becklund); "The Other Side of War: Women's Stories of Survival and Hope"; and "If You Knew Me, You Would Care.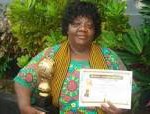 MARTHA KARNGA is executive director of Bassa Women's Development Association, or BAWODA, in Liberia. She and her organization have partnered with American Jewish World Service in the struggle to stop the Ebola epidemic in Liberia.