Valerie Love grew up in Berkeley, California and began her social justice work at age 6, when she formed a group called Kids Ending Hunger…..Now Valerie works with Center for Biological Diversity as the No Tar Sands Campaigner. She is passionate about stopping tar sands expansion everywhere, and works towards a safe, livable planet for all. She also worked with Generation Waking Up, engaging and training young people as social change leaders; managed campaigns at Clean Water Action; and coordinated Buy Fresh Buy Local programs. She holds a bachelor's degree from Pitzer College, where she studied environmental, international and intercultural issues.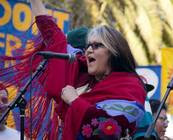 Penny Opal Plant, Native American ecology and climate activist Penny Opal Plant  is Yaqui/Choctaw/Cherokee, and has been an activist for over 30 years on anti-nuclear, environmental and indigenous rights.  She has been a lecturer with the Community Environmental Legal Defense Fund, is a founding member of Idle No More San Francisco Bay, is a member of the Bay Area Rights of Nature Alliance and is involved in promoting the Declaration on the Rights of Mother Earth.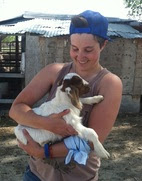 Lauren Wood is a Utah native and Climate Justice organizer working on efforts to prevent further oil extraction on the Colorado Plateau, from Tar Sands, Oil Shale, Fracking and any other extraction project threatening waterways.  As a 3rd generation river raft guide, she has spent her life in tune with the Colorado River System and the vital ecosystems those ancient tributaries support. Lauren will be fighting for desert life until the day the rivers dry up, or the day she dies.  She co-founded Utah's Peaceful Uprising with Tim DeChristopher, the famous mystery bidder at a US government oil and gas lands auction… they've both put their bodies on the fossil fuel machinery to stop its destruction and keep the oil in the soil.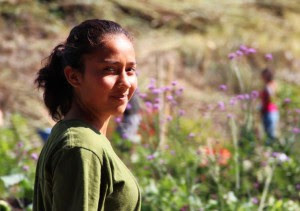 Teresa Jimenez is the Technical Assistance Project Manager for community Faith-based Initiatives.  Teresa is currently focused on assisting two churches in Richmond California to build urban gardens.  A daughter of parents who immigrated to the United States in search of the American Dream, Teresa says she had trouble finding what she was passionate about. Through a high school teacher's encouragement, Teresa began to participate in the Richmond High School garden, and found the garden to be a sanctuary for her- a space different from the pressure in the high school hallways. She had a sense of accomplishment whenever she completed a physical task in the garden. She had found a way to let go of stress. "Whenever I am experiencing stress I need to let it out in a physical form. What better way than to do gardening instead of doing something negative with all that energy we carry sometimes."