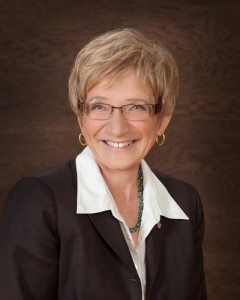 NETTIE WIEBE:  Nettie is a Canadian organic farmer and Ph.D professor of philosophy from Saskatchewan. She was the Women's President of the National Farmers Union in Canada.  She sought the leadership of the Saskatchewan New Democratic Party, on the most explicitly left-wing platform of the major contenders. She is deeply involved in La Via Campesina, and has been a spokesperson for the organization.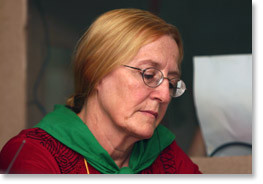 DENA HOFF:  Dena Hoff is a farmer and activist based in Glendive, Montana.  Dena   raises sheep, cattle, alfalfa, and corn with her husband, since 1979. Now, as Dena tells us in Program #23 – she can also raise artichokes and peanuts, as a result of climate change. Dena is the North America coordinator for La Via Campesina, and has also been vice president of the National Family Farm Coalition in the US. She is the former chair of the Northern Plains Resource Council.

ELIZABETH MPUFO:  In January 2014 Elizabeth will take over the job of International Coordinator for La Via Campesina. Elizabeth has been a small farmer in Zimbabwe all her life. She is Chairperson of the Zimbabwe Smallholder Organic Farmers' Union. She is an activist against the land grabbing from multinational corporations and governments.  She has also worked on the issue of violence against women.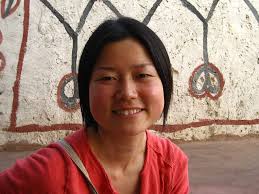 AYUMI KINEZUKA:  Ayumi is an organic tea farmer from Shizuoka prefecture in Japan. She has been farming tea for over 10 years, and has inherited her knowledge from her own father, who was also an organic tea farmer. She personifies the following saying: "Tea is a religion of the art of life.." (Okakura) Ayumi initiated the creation of the Youth Council of La Via Campesina, and has networked in Japan with other young farmers – through Japan's NOMINDEN group.