Women Rising Radio Program XXI: Women's Rights to Land and Empowerment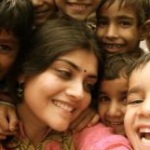 Rucha Chitnis: Before becoming the India Director for Women's Earth Alliance, Rucha was the Director of Programs and Development at One World Children's Fund, a San Francisco-based nonprofit that networks resources to community-based organizations in Asia, Africa and the Americas that are advancing the dignity and well being of children and their caregivers. In 2010, Rucha was the coordinator of the first Wisdom 2.0 Conference, a unique event that brought together technology leaders from Silicon Valley, Zen teachers, neuroscientists, and academics to explore how we can live with deeper meaning and wisdom in our technology-rich age. Rucha was born and raised all over India. She has a masters degree in Journalism from Ohio University and a masters degree in Sociology from Mumbai University. She served on the board of Grantmakers Without Borders, a philanthropic network dedicated to increasing funding for international social justice and environmental sustainability initiatives, and is an advisor to One World Children's Fund. She also loves photography – and has exhibited some of hers.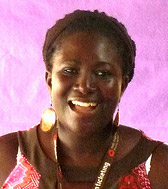 Maame Yelbert-Obeng: "I remember times in Ghana when there was no water. And I would walk with a bucket on my head for maybe 10 miles to go fetch water, walk all the way and back on the rail tracks for the train. And sometimes, there was no water to be found. If that is my story, I imagine how exponentially difficult that would be in the remote rural areas where access to water is barely available. This needs to change." Maame speaks those words in her profile for Women Rising Radio. In addition to being the Africa Director for the Women's Earth Alliance, she is part of several networks, including the African Feminist Forum, African Studies Association and the International Human Rights Funders Group. Maame was born and raised in Ghana. She earned her MA in International Policy Studies with an emphasis on international norms, human rights, justice, and gender and development from the Monterey Institute of International Studies, and a BA in French and Spanish from Luther College in Iowa. She is fluent in French, Spanish and Ghanaian languages (Twi, Fante and Ga), and has studied and taught in France and Guatemala. Outside work, Maame enjoys music, and has performed as lead vocalist at various events, as well as on studio recordings.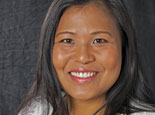 Gemma Bulos: Global Women's Water Initiative Director Gemma says in her Women Rising Radio profile, "Water to me is just a perfect metaphor for a pathway to peace because the smallest plant and the richest man are equal in that we need water to survive. What an amazing place where we can agree—forget everything else—we agree on that. What an amazing place for us to set a foundation of cooperation." An award-winning social entrepreneur and musician, Gemma is one of Women's Earth Alliance's founding members and has partnered with WEA since its inception. Gemma co-founded the Global Women's Water Initiative along with Women's Earth Alliance and Crabgrass in 2007. Prior to stepping in as Director of GWWI, Gemma was the Founder/Executive Director of A Single Drop (USA) and the Founding Director of A Single Drop for Safe Water in the Philippines, developing innovative programming that creates income-generating community-based water service organizations. For this innovation, Gemma received national and international social entrepreneur awards from Echoing Green, Ernst Young and Schwab Foundation, and others. Her programs also won accolades including the Tech Museum Tech Equality Award and Warriors of the UN Millennium Goals, sponsored by Kodak Philippines. Gemma is also the architect of The Million Voice Choir, a global peace mission to unite people around water through song.