Women Rising Radio Program VI: Whistleblowers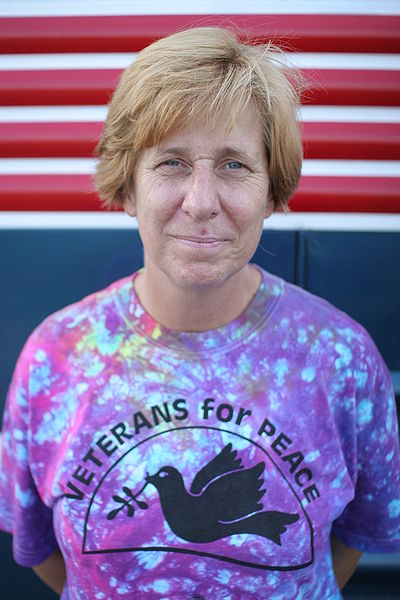 CINDY SHEEHAN: At first glance you might not think of Cindy Sheehan as a whistleblower. Strictly speaking, she wasn't working in a corporation where she found and exposed corruption. But if we recall our own national history, President Dwight Eisenhower warned of a largerentity he called the "military industrial Congressional complex", and that might just be the biggest corporation the world has ever seen. Cindy did work for that outfit, because she'd given her first born son to its ranks. Her son, Casey Sheehan, joined themilitary and was sent to Iraq to fight, even though both Cindy and Casey were against that war. Casey died in Iraq in 2004. Three months later, Cindy and other bereaved military parents met with President Bush to discuss their questions and misgivings about the war. They formed Gold Star Families for Peace, going public with their issues about Iraq and US military policy in general. Cindy held a vigil near Bush's Crawford, Texas ranch which was broadcast nationwide. She was joined by thousands of anti-war Iraq veterans and other citizens. Cindy's "Bring Them Home Now" tour went to 42 cities in 26 states and was big news internationally as well. She's made a run for Congress in California, and has her own radio talk show. Listen to her Women Rising Radio program where she reads a beautiful poem by her daughter Carly – in honor of Cindy's son Casey.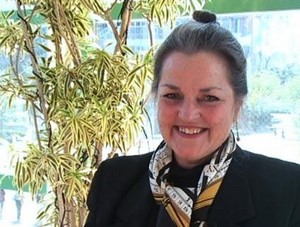 LEUREN MORET: Leuren Moret earned a degree in Geology from the University of California Davis, and was hired by Lawrence Berkeley Laboratories. Her work concerned nuclear weapons research, and she worked for Lawrence Berkeley Labs for five years. She was then hired by Lawrence Livermore nuclear weapons laboratories, working theretwo years on the Yucca Mountain project in Nevada, a planned US government nuclear waste storage repository. She discovered that nuclear waste was to be stored in an active techtonic region recording 35 seismic events a month. She also discovered alarming information about Livermore's Superfund site project, and about massive nuclear waste buried around the Livermore labs site itself. She decided to go public with her knowledge, to warn US citizens about the danger. "I had the Karen Silkwood experience," says Leuren. Listen to her Women Rising Radio profile to find out more about that. Leuren was invited to Japan for an Atomic and Hydrogen Bomb conference, and she visited Hiroshima there. Since that time, she's been investigating and exposing the use of depleted uranium by the US military and others.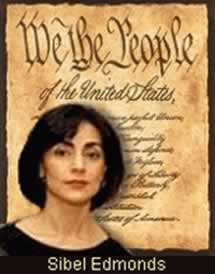 SIBEL EDMONDS: When Sibel Edmonds was four years old and living in Iran withher family, her father was a doctor who headed a hospital there. The Iran secret service came to the hospital and tore it up, came to her house and tore it up, all because her father supposedly had books in his possession that the Iranian government did not like. They tortured Sibel's father. Then Sibel became the target of the wrath of her entire family by writing against the banning of books and the jailing of dissidents, in Turkey where her family had fled. Sibel's father stood behind her and helped her to get to the United States. She was impressed by the US Bill of Rights and the US system of checks and balances, and chose to become a US citizen. She earned degrees in Criminal Justice and Criminal Psychology, and was hired by the FBI as a specialist in languages, a translator. Within weeks she discovered, through translation, criminal activities between US agents and agents of Turkey, being carried on in the US. She went public with her findings. The FBI fired Sibel, confiscated her home computer, harassed her and put numerous gag orders on herso that she could not reveal what she'd found. She responded by co-founding the National Security Whistleblowers' Coalition, and there are now hundreds of veteran intelligence and law enforcement officers associated with it.