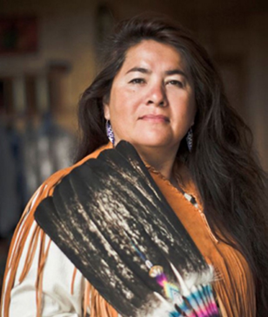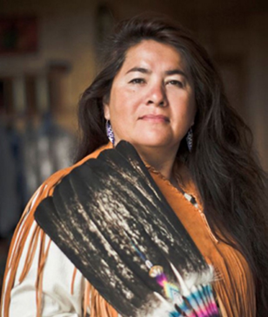 Louise Mama Bear Herne is a Bear Clan Mother for the Mohawk Nation Council. She is a trusted advisor for families and community youth and works closely with them in their homes and schools. She has been the Distinguished Scholar in Indigenous Learning at McMaster University Institute for Innovation and Excellence in Teaching and Learning (MIIETL) and received an honorary PhD from SUNY Canton. Her most recent work includes a feature in the documentary film, "Without a Whisper: Konnon:kwe" about indigenous women's influence on the women's rights movement.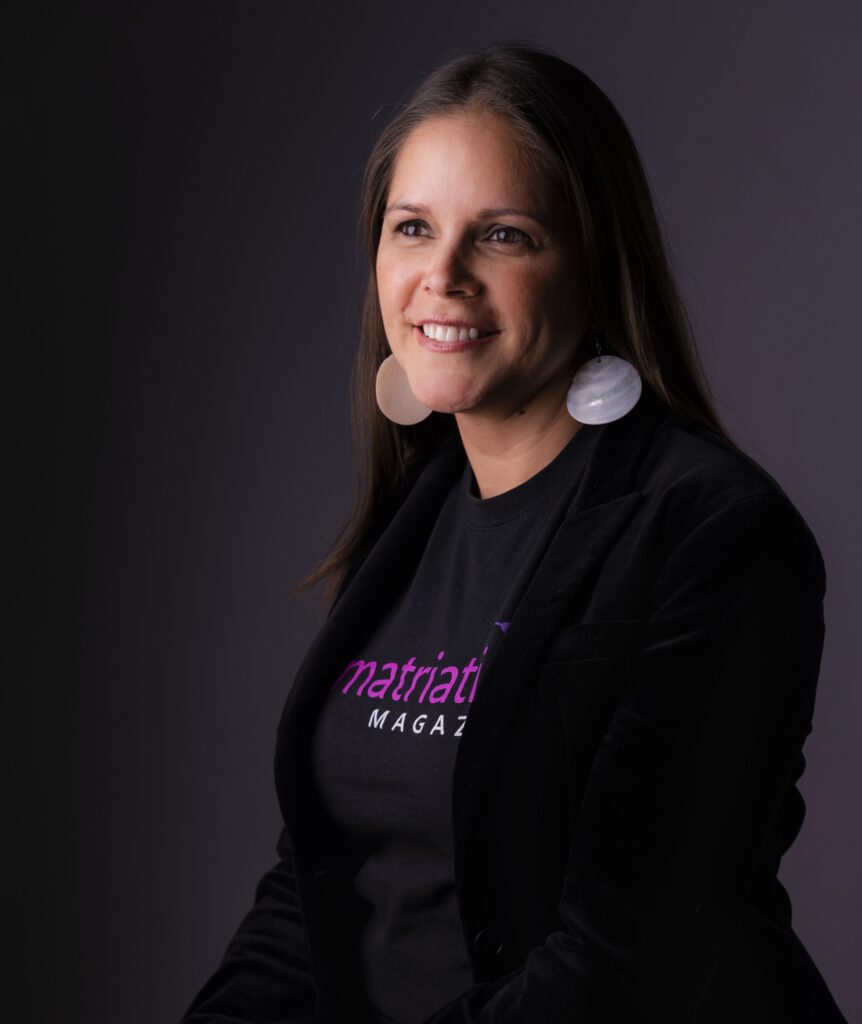 Michelle Schenandoah is an attorney for the Oneida nation, from the Wolf Clan. She is an inspirational speaker, writer, thought leader and traditional member of the Haudenosaunee Confederacy (Mohawk). She represented the Haudenosaunee Confederacy in an official visit to the Pope with the First Nations Delegation at the Vatican that prompted his apology regarding the violence and murder at Catholic-run residential schools.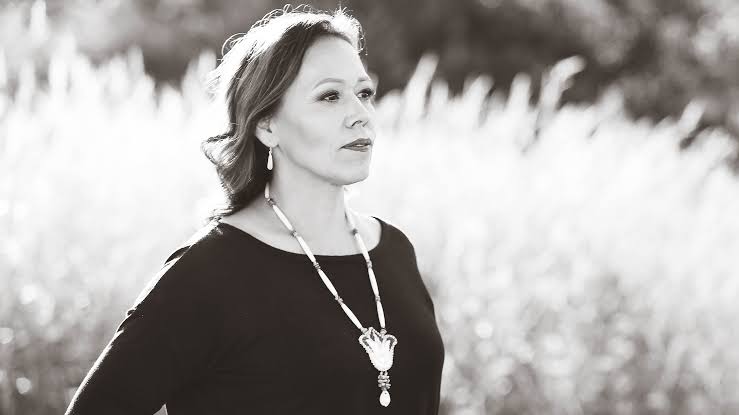 Katsitsionni Fox is a member of the Mohawk (Haudenosaunee) nation, a musician and singer, and a film maker known for "Without a Whisper" (2020). Katsitsionni accompanied Michelle Schenandoah and the First Nations Delegation for the visit to the Pope regarding the violence and murder at residential schools in the US and Canada.