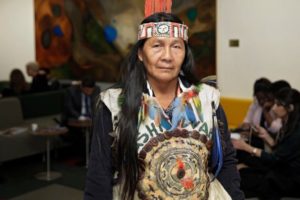 Gloria Ushigua isPresident of the Sapara Women's Association, an Ecuadoran organization committed to maintaining the cultural identity of the Sapara people, and promoting the rights of Indigenous women. Gloria is at the forefront of the movement to stop oil exploitation in the Ecuadoran Amazon, leading marches and demonstrations in response to violent policies that continue to open the region to fossil fuel development.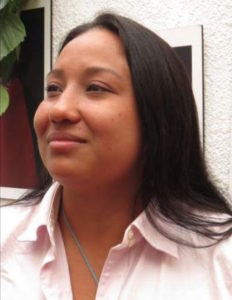 Aura Tegria  is a young woman leader and representative of the U'wa people of Colombia. At 18, Aura became the first ever Indigenous U'wa woman to attend university, receiving her law degree and going on to work as the legal advisor for the Asou'Wa Association of the U'wa people. Aura has worked extensively with Earth Rights International.  In 2014, she traveled across the US to speak with hundreds of people at a host of public presentations, private advocacy meetings and media interviews – working to bring an end to Caño Limón pipeline, Magallanes drilling project and other pushes to expand oil and gas drilling in U'wa territory.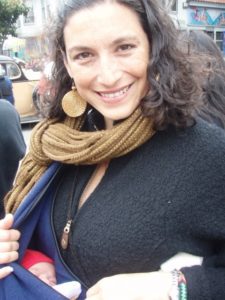 Leila Salazar Lopez began working with Amazon Watch in 2002.    Since 2015 she has served as the Executive Director of Amazon Watch, leading the organization in its work to protect and defend the bio-cultural and climate integrity of the Amazon rainforest by advancing indigenous peoples' rights, territories, and solutions. For 20+ years Leila has worked to defend the world's rainforests, human rights, and the climate through grassroots organizing and international advocacy campaigns at Amazon Watch, Rainforest Action Network, Global Exchange, and Green Corps.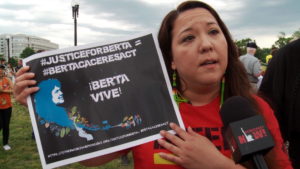 Kandi Mossett (Mandan, Hidadsa, Arikara North Dakota) has emerged as a leading voice in the fight to bring visibility to the impacts that climate change and environmental injustice are having on Indigenous communities across North America. After completing her Master's Degree in Environmental Management, she began her work with the Indigenous Environmental Network (IEN) as the Tribal Campus Climate Challenge Coordinator, engaging with more than 30 tribal colleges to instate community based environmental programs, discuss issues of socio-ecologic injustice, and connect indigenous youth with green jobs. She currently serves as IEN's Lead Organizer on the Extreme Energy & Just Transition Campaign.