PILOT PROGRAM: Women Rising Radio: International Changemakers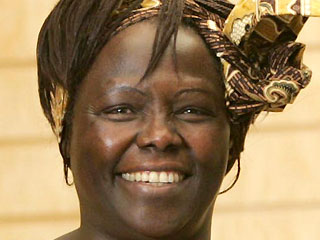 WANGARI MAATHAI: Women Rising Radio interviewed Wangari Maathai in New York on September 13, 2001…yes, two days after 9-11. Wangari was so strong and optimistic in that interview, giving us all the strength to pursue our cherished goals. She was born to a poor Kikuyu family in Kenya. She graduated first in her class from high school, got a coveted scholarship to attend University in the US, and became the first East African woman to attain a Ph.d. degree. Wangari began the Greenbelt Movement in her own back yard, planting fruit trees with a group of women. Since that time, the Greenbelt Movement has planted millions of trees in Kenya and all over Africa…and has given hundreds of thousands of women a way to grow food and make a living. In 2004 Wangari won the Nobel Prize for Peace, and she was elected to Kenya's Parliament in 2005. She subsequently joined Kenya's government as a minister. She's been a worldwide voice for women, for the environment, and for justice ever since. Listen to Wangari's story of how she learned to love and honor trees.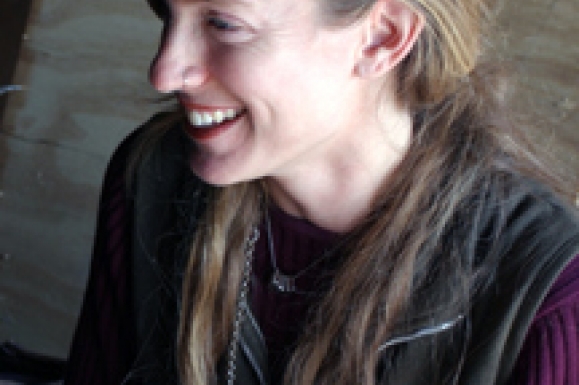 DEVORAH BROUS: Both an American and an Israeli, Devorah grew up in the US and attended the University of Vermont. She then moved to the Middle East in 1993. There she earned two masters' degrees in Israel Studies from Hebrew University, and a degree in Peace and Conflict Studies from Gotenberg University. Deborah realized that there wasn't much real dialogue between Israeli Jews and their Arab counterparts. So she spent 15 years catalyzing projects, and designing and running campaigns in Israel and the Occupied Palestinian Territories to promote social and environmental justice. Then she focused on advocating for justice for the Bedouin people living in Israel. She founded Bustan to create medical clinics and schools and other crucially needed facilites in Bedouin villages – using innovative environmental techniques like straw bale construction, and both passive and direct solar heating and electricity. Devorah is also a writer, a spoken word poet, a bio-intensive gardener, and a yogini!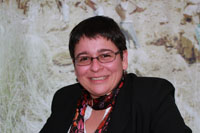 LYDIA ALPIZAR: Lydia Alpizar was born and educated in Costa Rica. Her early life was marked by domestic violence in her own family. So she developed a sense that it wasn't fair or just, that no human being should have to face that. At the age of 17, Lydia joined a nongovernmental organization that was working on domestic violence. Then she struck out on her own, founding the group Elije Youth Network for Reproductive and Sexual Rights. Elije is Spanish for "Choose"…and the group has dealt with all the issues that young people, and young women in particular, face. Lydia has also helped to found the Latin American and Caribbean Youth Network for Reproductive Rights. She moved to Mexico to join its vital and influential feminist movement, and her group Elije joined a coalition of Mexican human rights groups who have been fighting for the rights of hundreds of murdered women in the US/Mexican border city of Ciudad Juarez.