Searching for Meaning in a National Statue
By Katya Miller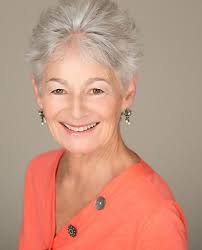 Atop the U.S. Capitol Dome in Washington, D.C., stands the magnificent Statue of Freedom. With her eagle-feathered headdress, she has stood guard over the dome for more than 150 years. A significant symbol of our nation's history and identity, on par with the Statue of Liberty, she is frequently seen on nightly news broadcasts, yet she is largely invisible and unrecognized.
My background is in fine arts, and I worked for years as a metalsmith. After reading about this statue in 1993, and connecting to her spirit, I felt the need to share her story. I began reaching out to historians and scholars who might have clues to my questions. For more than 25 years, I pored over maps, atlases and hundreds of documents in the Office of the Curator. I met with historians at the U.S. Capitol, the Library of Congress and other D.C. institutions.
Who was this Statue of Freedom? What did her headdress represent? And how did the mixture of European and Native American imagery that adorn her, come to be created?
Ironically, these questions would not be answered by historians or archivists. In the lives and knowledge of real Native American and Canadian women was where I would find the meaning of her Native symbols, which I was determined to clarify and understand.
So, in the spring of 1997, I drove my son's car from the University of Massachusetts in Amherst to Nedrow, New York, near Syracuse, where I spent two days with Alice Papineau Dewasenta. She was a Clan Mother at Onondaga, the smallest of the Iroquois' Six Nations, aka the Haudenosaunee, dedicated to the balance among humans, plant and animal kingdoms, and the Creator.
Alice lived on a small piece of land left of the 900 million acres of original Haudenosaunee territory. She was in her late 80s and still a vital and outspoken advocate for her people. Today the people of Onondaga continue to keep the Central Fire Council and the knowledge of how to survive as a nation.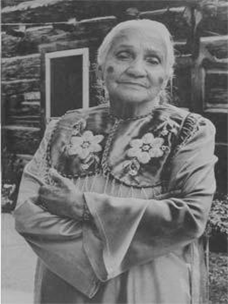 Alice had always wondered about the Statue of Freedom's crowning feature and was glad I was addressing it. Her son spoke proudly about their lacrosse team. Lacrosse is a traditional game invented by Native Americans. He showed me his Gustoweh, the headpiece worn by Onondaga chiefs, made of turkey, hawk, or eagle feathers. It was similar to the statue's headpiece but likely not its primary influence.
I feel privileged and grateful to have met Alice, and to have learned from her.
When I moved from California to New Mexico, one of my first acquaintances was Greg Schaaf, a historian of Native peoples. When he found out about my research into the Statue of Freedom and her native connections, he asked me if I would like to meet a "Clan Mother." I had never heard of a Clan Mother, and honestly, I didn't know such a role existed.
Seven generations of Shenandoah
I knew there were matriarchal societies scattered from east to west, but I had not seen anything written about them. I was given an album of music called Matriarch, by Iroquois singer-songwriter Joanne Shenandoah, which I played repeatedly. A few years later, I met Joanne and her husband, Mohawk author and historian Doug George-Kanentiio. I shared the history of the Statue of Freedom with them, and explained how the imagery had evolved through the years. Later, when they spoke and sang their songs in 2013 for the U.S. Presidential Inauguration, Doug told me they had invoked the U.S. government's Native roots.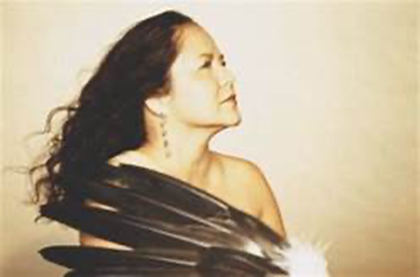 Joanne's role as a cultural ambassador allowed her to share her unique talent in representing her people. The songs in her many albums reflect the traditional values of the Haudenosaunee. Women, as life-givers, and custodians of Mother Earth, are the true matriarchs monitoring the land's resources.
I learned that Clan Mothers are selected from among the mothers, and serve as spiritual advisors and healers for their families and communities.
Joanne told me that her house sits on the homestead of John Shenandoah, who had been longtime friends with Benjamin Franklin. John was her seventh-generation ancestor who died there at the age of 110. She said, "Our family holds the oval Peace and Friendship Medallion bestowed upon [John] by George Washington. I heard that he was at Independence Hall for the signing of the Declaration of Independence!" Seven generations later, descendants carry on their cultural traditions at the very place where he lived. It is said that Washington named the Shenandoah River and Mountain in John Shenandoah's honor, in recognition of the critical Haudenosaunee contribution to the Revolutionary War, bringing Washington and his troops food and supplies during the harsh winter of 1777.
Rematriation
Today, Joanne's niece, Michele Shenandoah, carries on her ancestors' passion for protecting their lands and bringing about the truthful telling of the Haudenosaunee Confederacy's influence on democracy throughout the world. With the guidance of her mother, Faith Keeper and Sculptress Diane Shenandoah, Michelle has seeded Rematriation, based on the concept of Seven Generations, with love, forgiveness, and peace. They are Keepers of the Land and see it as a relative, not a resource. Michelle's organization helps to strengthen their traditional teachings, and to heal from the impacts of colonization. They are truly returning the Sacred to the Mother, aka Rematriation.
Martha Washington honors Polly Cooper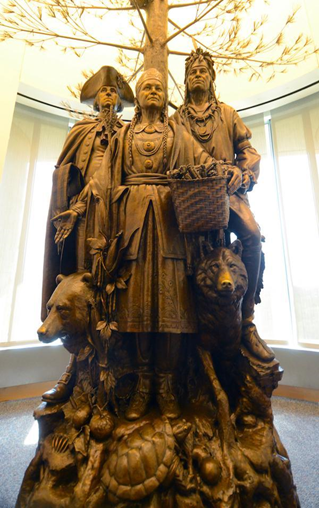 Allies in War, Partners in Peace is a 20-foot-tall bronze sculpture by Edward Hlavka and is on display at the Smithsonian National Museum of the American Indian, which stands across from the plaster model of the Statue of Freedom in the U.S Capitol. It commemorates the aid the Oneida people gave George Washington and his struggling Continental Army during the early days of the American Revolution. Polly Cooper is in the center, with George Washington and Oneida chief Shenandoah behind her on either side. They stand under a towering white pine, emblem of the Great Law of Peace. Intricate details of Oneida culture abound in the assemblage, such as the Turtle, Wolf, and Bear representing the three Oneida clans at their feet. An eagle is on the top branches of the white pine, poised to warn the nations of approaching perils.
The Statue of Freedom stands tall and proud like the Great Tree of Peace, with its weapons of war buried deep beneath its roots. In his hands, George Washington carries a wampum belt, indicative of agreements between him and the Oneidas. Wampum belts were significant in ratifying of treaties and covenants between indigenous people and European colonial powers. As an example of the function and use of wampum, the Haudenosaunee people living along the coast collected the shells, produced the beads, and traded them inland for furs, corn, beans, and squash.
It is well-known that George Washington and Benjamin Franklin admired the Iroquois Confederacy's concepts and principles of governance, and they exchanged many ideas. During the harsh winter of 1777 during the American Revolution, Franklin asked Shenandoah for help from his people to hunt and provide food for Washington's army. Polly Cooper and a group of fellow Oneidas, walked 400 miles from their Central New York home to the Continental Army winter quarters at Valley Forge. They brought vital supplies, which included corn, to the army and taught the soldiers how to prepare their native foods. The Oneida refused all payments for their service.
Polly Cooper is an example of the courage, generosity, and indomitable spirit of the Oneida people. She is famous for being "the Oneida Woman Who Saved Washington's Army." A grateful Martha Washington knitted Polly a shawl that is still in possession of her descendants and viewed as one of the great relics of the Oneida people. For saving George Washington and his troops at Valley Forge, Shenandoah was given a Peace Medal by President Washington.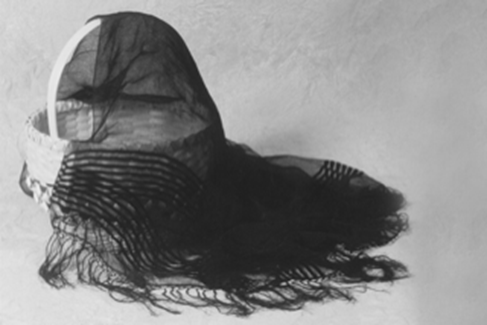 Tragically, Washington was not kind to the Iroquois. In 1779, he ordered the Army generals, Sullivan and Clinton, to rampage the Oneida people's food supply and animals, in what is called the "scorched-earth" campaign. This gave the first president of the United States a reputation as a "town destroyer" to the survivors who, as a direct result, were pushed off their lands along the eastern seaboard.
Mother of her nation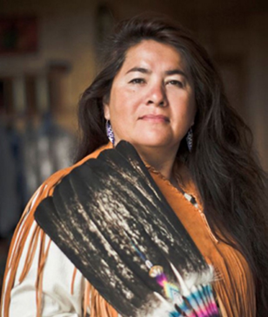 Mohawk Bear Clan Mother, Louise Herne (affectionally known as Momma Bear) is exactly what her name implies: a strong mother who is fiercely protective of her people. As she watched a short PBS program about the Statue of Freedom in January of 2021, she heard something that bothered her. The film concluded that the Statue of Freedom, seen in silhouette against the D.C. skyline, was "Sky Woman," a visage from the Mohawk sacred Creation Story. The producers of the film had not consulted her, or her people, about that.
Perturbed and a little curious, Mama Bear contacted me through a mutual friend and historian, Sally Roesch Wagner. Louise wanted the correct history to be told and asked my opinion about the Statue of Freedom's identity. In the end, we agreed that there were similarities with the Statue's story but concluded that she was not Sky Woman. The ongoing cultural exchange between us was heartfelt and grew as we dialogued about current issues with a deep respect for women's lives.
In the film, Without a Whisper, by Katsitsionni Fox, Momma Bear sits on a stage with Gloria Steinem and other women leaders in New York City. When the grandmothers first heard about feminism. Louise states very clearly what her grandmother said: "We are not feminists; we are the Law." She adds, "Until women are put at the forefront of community with leadership positions, decision-making power, and a voice for the people, this country will not be the superpower it was intended to be: Leader of the Free World. This includes putting our mothers, sisters, daughters, and granddaughters upfront, and they should be on the currency and statues across the city and the nation."

Meeting with these Clan Mothers as they shared their stories with me, has been a great privilege, considering the generosity and power of the Clan Mother—who is a mother to her nation. The more we shared, the more we could envision a new dream of a better world together. Mama Bear stated, "Everything comes from the life-giving force of women. They are natural policymakers." She continued, "There cannot be true democracy without the Mother. Women are the givers of life."
Lady Freedom points to democracy's origins.
After learning of the complex and tragic history between the Iroquois and the colonists, I see the Statue of Freedom with new eyes. The statue, whom I call Lady Freedom, represents all the people as she merges European and Native cultures while standing on the great Earth Mother. A sense of peace, balance, and power emanates from her as she looks out to her nation, the United States of America.
Lady Freedom was placed atop the Capitol in the middle of the Civil War with rich and meaningful Roman, Greek, and Native imagery. It is time for the people of our country to know more about that powerful statue. Native women have birthed their children and held their tribes together for centuries. They are glad to see aspects of their culture atop the dome but wait for their roles to be recognized in history books and public discourse. Telling their stories is one way to begin healing these courageous people's traumas. And it will deepen every American's understanding of what it is to be a true citizen of this nation.
Envision the world the way you want to become.
—Fallan Jacobs, Kanien'keha:ka
Author KATYA MILLER is a citizen historian, speaker, filmmaker, and metalsmith. She writes about American history, sculpture, and art – particularly about the history of Freedom, the woman represented as the Statue of Freedom atop the U.S. Capitol dome. Her contacts are miller.katya@gmail.com, and www.katyamiller.com